Boarding Cattery
Hall Farm Cattery located in Curdworth, Sutton Coldfield has been running for 47 years and caters for all kinds of cats as well as small & exotic animals such as parrots, mice and hamsters. Our Birmingham boarding cattery is situated in a rural and peaceful setting and has both indoor & outdoor cattery boarding units for up to 64 cats.
Boarding Facilities
Both indoor & Outdoor Accommodation
Heated & Air Controlled Boarding Units
50 Years in Business
Licensed under the Animal Boarding Establishment Act of 1963
RSPCA & Veterinary Approved Cattery Premises
Specialised Diets Catered For
Open 364 Days a Year
Small Animal Boarding Facilities
All cattery boarding areas are both heated & air controlled by means of fans and electrically controlled heaters throughout winter at no extra charge.
We make sure that all the animals who board with us have an enjoyable stay by providing spacious boarding facilities which provide comfort, warmth and the space for them to stretch their legs.
Special Diets & Medication.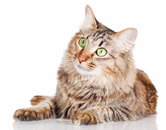 The owner Jackie Breeden who runs the cattery ensures that all cat diets are provided for and each cat is fed on the brand names cat food that they are accustomed to. Older cats and those who are on medication are also welcome and special attention is given to ensuring their medication is administered correctly.
FOR SALE
Animal Carriers, Small Cages plus Bird Cages
We always have second hand Animal Carriers and Small Cages available for a variety of pets, plus Bird Cages. Please contact us for further details.
Bed-A-Pet
Small Animal Boarding
As well as being a well established cattery, we also provide boarding accommodation for number of small animals and pets such as rabbits, hamsters, rats and parrots. Our small animal boarding facilities are spacious and comfortable and we even take pet birds such as parrots into our home to provide extra security and a stress free holiday.
Hamsters
Rats
Parrots
Rabbits
Our small pets services are provided all year round, throughout the winter months including Christmas which allows our customers not to have to worry about asking their nearest & dearest to care for them.
CELEBRATING OUR




*** 50th YEAR ***




ANNIVERSARY